Sergey Kovalev Bio, Wife, Trainer, Highlights, Height
Sergey Kovalev Bio
Sergey Kovalev was born on April 2, 1983 in Kopeysk, Russia
. His first visit to the boxing gym was at the age of 11 when one of his childhood friends invited him to join a boxing club near school. Sergey quickly discovered his potential driven by strong work ethic and crushing power.
In 1997, Kovalev debuted at the Russian National Championship immediately taking gold medal in the middleweight juniors division. Sergey's power and decisiveness in the ring earned him spots in the finals of many tournaments as an amateur boxer.
He really is ferocious. When you throw a punch at him, he's coming back with two punches. That's what made it hard for Bernard Hopkins when they fought. Kovalev throws all his punches with murderous intentions, and that's intimidating in itself … Mike Tyson
https://en.wikipedia.org/wiki/Sergey_Kovalev_(boxer)
Sergey Kovalev Wife
Natalya Kovaleva
Sergey Kovalev Height And Weight
Height 6'1″ 185.42 cm
Weight 185 lbs 83.91 kg
Class: Middleweight
Sergey Kovalev Trainer
John David Jackson
CHRIS WALKER speaks to four top trainers – John David Jackson (coach of Sergey Kovalev and Chris Algieri), Abel Sanchez (Gennady Golovkin), Javon 'Sugar' Hill (Adonis Stevenson) and Ricky Marquez (Jose Pedraza, Felix Verdejo) – in this week's issue of Boxing News magazine.
Sergey Kovalev Training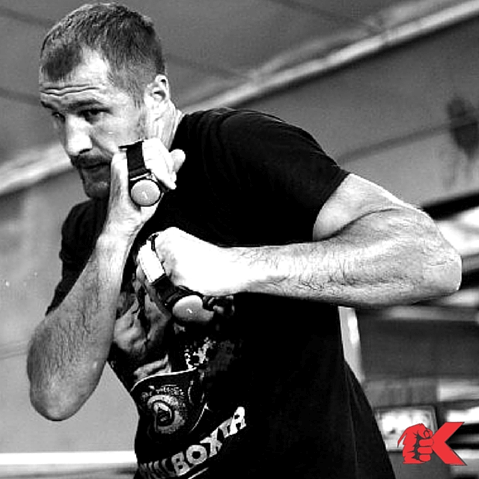 Sergey Kovalev Vs Jean Pascal
Sergey Kovalev Highlights