Muhammad Ali – Wiki, Profile, Trainer, Wife…
Muhammad Ali was an American professional boxer and activist. He was widely regarded as one of the most significant and celebrated sports figures of the 20th century. From early in his career, Ali was known as an inspiring, controversial, and polarizing figure both inside and outside the ring.
…
As a Muslim, Ali was initially affiliated with Elijah Muhammad's Nation of Islam (NOI) and advocated their black separatist ideology. He later disavowed the NOI, adhering to Sunni Islam and supporting racial integration, like his former mentor Malcolm X.
After retiring from boxing in 1981, Ali devoted his life to religious and charitable work. In 1984, Ali was diagnosed with Parkinson's syndrome, which his doctors attributed to boxing-related brain injuries. As the condition worsened, Ali made limited public appearances and was cared for by his family until his death on June 3, 2016 in Scottsdale, Arizona.(https://en.wikipedia.org/wiki/Muhammad_Ali)
Born: Cassius Marcellus Clay Jr. January 17, 1942, Louisville, Kentucky, U.S.
Died: June 3, 2016, Scottsdale, Arizona, U.S.
Alias: The Greatest; The People's Champion; The Louisville Lip
Height: 1.91 m
Weight: 107 kg
In Young Age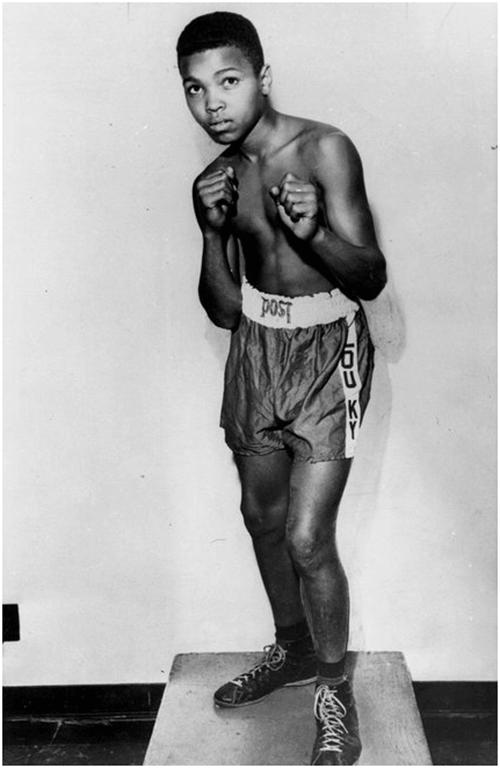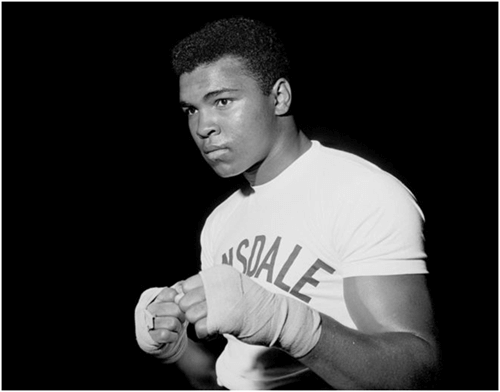 Facts
Tattoos
Not tattoos
Quotes
1. It's hard to be humble when you're as great as I am.
2. If you even dream of beating me you'd better wake up and apologize.
3. Braggin' is when a person says something and can't do it. I do what I say.
4. I am the greatest, I said that even before I knew I was.
5. Only a man who knows what it is like to be defeated can reach down to the bottom of his soul and come up with the extra ounce of power it takes to win when the match is even.
Muhammad Ali Wife And Family
Second wife: Belinda Boyd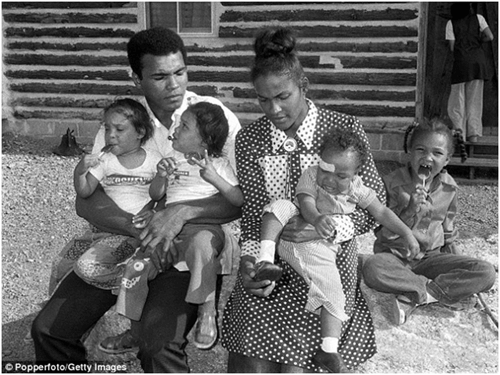 House
Cars
Muhammad Ali Training, Workout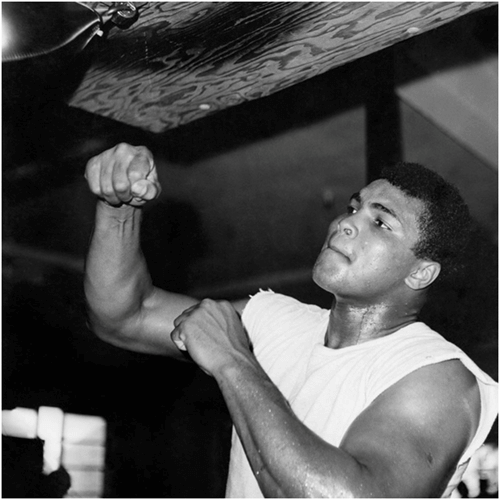 Muhammad Ali Trainer
Angelo Dundee
Highlights / Knockout
Muhammad Ali vs Joe Frazier