Dmitry Bivol
TOP 10 facts about boxer Dmitry Bivol
On May 8, 2022, one of the most anticipated boxing matches of this year will take place in Las Vegas. Undefeated WBA light heavyweight champion Dmitry Bivol will face the strongest boxer of our time Saul Alvarez. In this MMA.Metaratings.ru article, we will tell you 10 interesting facts about Dmitry Bivol, who will have the most difficult fight of his career.
Dmitry Bivol – a man of the world
Dmitry Bivol was born on December 18, 1990 in the Kyrgyz city of Tokmak. However, the boy's parents were not indigenous to Kyrgyzstan. The father of the future champion, Yuri Ivanovich Bivol, is from Moldova, and his mother, Elena Vyacheslavovna, is Korean. Dmitry is not the only child in the family. He also has two sisters.
Started martial arts after watching movies
As a child, Dmitry, along with the rest of the family, often watched popular Hollywood action films on TV. Agile, strong and fast actors in the person of Jackie Chan, Jean-Claude Van Damme and Bruce Lee liked little Dmitry so much that he also wanted to try himself in martial arts. Fortunately, parents did not have to beg for a long time.
"Martial arts have always been on TV. Of course, I also wanted to be able to do this and, in the end, we came to the wushu section. "
Started the battle path with wushu
After Dmitry expressed a desire to engage in martial arts, his father brought him to the wushu section. Bivol trained in it for some time, but the oriental martial art did not fascinate him very much. In addition, the team practically did not go to the competition. But the boxing section taught next door looked more interesting and promising. Therefore, Dmitry, together with his father, decided to switch to boxing.
Moved to Russia in search of prospects
Dmitry's potential in boxing was noticed almost immediately. Vyacheslav Sergeevich Sharapov, the first coach of Bivol, after several years of training, raised the issue of moving his ward. Boxing in Kyrgyzstan was not very well developed, there were not many opportunities, so Vyacheslav Sergeevich Sharapov insisted on emigration to Russia or Kazakhstan. The parents decided to support their son, and in 2001 Yuri Ivanovich went to live in St. Petersburg. Having got a job as a minibus driver and settled down a little, he moved the whole family to the northern capital.
Amateur career
First of all, Dmitry Bivol is known to the world public as a professional boxer. Few people know that the Russian had a fairly serious amateur experience. Dmitry twice became the champion of Russia in boxing, in 2008 he was the winner of the Youth World Championship in Guadalajara, he took a silver medal in 2013 at the Universiade in Kazan and became the champion of the World Martial Arts Games in the same year. Throughout his amateur career, Bivol entered the ring 283 times, of which 268 times he left the winner and only 15 times the loser.
Got the belt without a fight
In 2017, Briton Nathan Cleverley held the WBA world title. Bivol at the time held the lower WBA Interim and was a top contender. However, Cleverly preferred the fight with the Swedish boxer Badu Jack to the fight with the Russian. Jack won ahead of schedule, but gave up the belt in favor of more interesting confrontations. And Dmitry Bivol was promoted and became a full-fledged WBA world champion.
Met my future wife at 16
At the age of 16, Dmitry went to the next training camp with the team and met his future wife Ekaterina at the airport. The girl flew to Sochi to visit relatives. At first, the parents did not approve of the girl, but, after a personal acquaintance, they changed their minds. Dmitry and Ekaterina have been together for more than 10 years. The couple has two sons – Miron and Nikon.
Father is always present in Dmitry's corner
Yuri Ivanovich Bivol supported his son throughout his boxing career and tried his best to contribute to his development. As a child, he came to the boy's training, paid for accommodation at the training camp, and even moved the whole family to St. Petersburg for him. Even today, Yuri Bivol is present at all Dmitry's fights, is in the corner and takes out a flag or belt during the exit.
Actively spends free time
Dmitry Bivol prefers to spend hours free from boxing with family or friends. Social life does not captivate the boxer, in public he behaves modestly. He loves travel and outdoor recreation. Another small sporting hobby besides boxing is football. Sometimes on a day off, he plays in a team consisting of friends and like-minded people, among whom there are others with portmen.
Bivol healthy lifestyle
Unlike many boxers, Dmitry Bivol constantly notes in his interviews that he is a supporter of a healthy lifestyle. The athlete emphasizes the importance of proper nutrition, adherence to the regimen and a healthy psychological environment for a boxer. Bivol also notes that he does not drive too much weight and performs in a fairly familiar and natural weight category for himself. The boxer emphasizes that he could easily go down a category lower, but does not do this so as not to expose the body to additional stress.
Saul Alvarez and Dmitry Bivol
Of course, Bivol approaches Canelo as a big underdog. For Dmitry's victory, they offer a coefficient of 5.0, and for Alvarez only 1.19. But the Russian fighter will not give up his championship belt without a fight. Now Bivol has a great opportunity not only to make a loud upset, but also to break into the elite of world boxing.
Boxer Profile, Wiki
Born: 1990-12-18
Birth place: Tokmak, Kyrgyzstan
Debut: 2014-11-28
Division: light heavyweight, who is the champion?


Stance: orthodox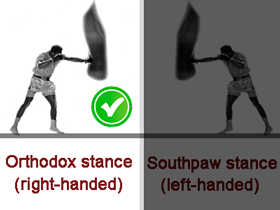 Height: 6′ 0″   /   183cm
Weight: 175 lb / 79.38 kg
Dmitry Bivol Highlights / Knockouts

Dmitry Bivol Boxrec

: http://boxrec.com/boxer/703924