Bob Baker Boxer – Wiki, Profile
Birth Name: –
Alias: –
Born: 1926-10-26
Death Date: 2002-04-23 / age 75
Birth Place: Canonsburg, Pennsylvania, USA

Height: 6′ 2″ / 188cm
Weight: +200 lb / +90.72 kg
Reach: –
Career:
Debut: 1949-04-21
KOs: 29%
Win: 51
Loss: 16
Division: heavyweight, who is the champion now?

Stance: orthodox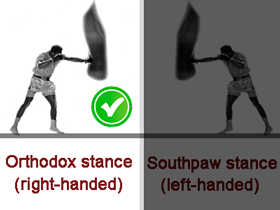 Born in Canonsburg, Pennsylvania, on October 26, 1926, heavyweight Bob "Belt 'Em" Baker fought out of Pittsburgh from 1949 to 1959, racking up a record of 51 wins, 20 by knockout, 16 losses, three by knockout, and one draw. He won his first 25 fights, 17 by KO or TKO, before drawing against Kid Riviera at Cincinnati Gardens on November 13, 1951. It was in his next fight, on November 23, that he suffered his first loss, knocked out by Clarence Henry in the eighth at Madison Square Garden.
Among the 25 were power-punching Sid Peaks, who Baker stopped by fifth-round TKO at Zivic Arena in Millvale, Pennsylvania, on May 29, 1950 (despite Baker being put down for the first time in his career), beating him again at the same venue that July 25, this time by unanimous decision; even harder-hitting Abel Cestac, who lost by unanimous decision at the Arena in Cleveland that December 4; Omelio Agramonte, first losing by seventh-round TKO at Heidelberg Arena in Pittsburgh on July 3, 1951, then by unanimous decision at the same arena that August 13 (the Cuban down eight times); and Jimmy Bivins, who lost by unanimous decision at Duquesne Gardens in Pittsburgh that November 5.
Following his loss to Henry, Baker beat Cesar Brion by unanimous decision at Eastern Parkway Arena in Brooklyn on February 16, 1953, knocking down the tough Argentine three times; Nino Valdes by unanimous decision at Radio Center Arena in Huntington, West Virginia, that May 21 and again at the Arena in Cleveland on December 7, 1955; Charley "Doc" Williams (who once outpointed the great Charley Burley) by unanimous decision at Duquesne Gardens on November 24, 1953; Joe Baksi by unanimous decision at Eastern Parkway on May 24, 1954; Coley Wallace by unanimous decision at the Central Armory in Cleveland that October 1 and again at the Garden that December 17; Rex Layne by unanimous decision at Eastern Parkway on February 28, 1955, and twice at West Jordan Park in West Jordan, Utah, by unanimous decision that July 18 and on points that August 24; and quintessential badass George Chuvalo by unanimous decision at Maple Leaf Gardens in Toronto on September 9, 1957.
There were also losses. Belt 'Em got belted by Bob Satterfield, who won by first-round KO at Chicago Stadium on July 1, 1953. Henry won a second bout, this time by unanimous decision at Eastern Parkway that December 21, followed by Archie Moore who won by ninth-round TKO at the Auditorium in Miami Beach on March 9, 1954.
That was the last stoppage for Baker, who won his next 13 before losing to Tommy "Hurricane" Jackson by majority decision at the Garden on February 3, 1956, and then by split decision at Forbes Field in Pittsburgh that September 26 (Baker betting his $33,000 purse, almost 300 grand today, on himself). Harold Carter won by unanimous decision at the Garden on January 11, 1957.
Capable if rather feather-fisted Roy "Cut 'N Shoot" Harris won by majority decision at the Coliseum in Houston that April 30, while Eddie Machen won by unanimous decision at Chicago Stadium that July 24. Mike DeJohn won by unanimous decision at the War Memorial Auditorium in Syracuse on June 20, 1958, while Dick Richardson (who once beat Ezzard Charles, if only by disqualification) outpointed Baker at Coney Beach Arena in Porthcawl, Wales, that July 9. (Baker had outpointed Richardson at Harringay Arena in London on December 10, 1957.)
And there were others, including Mexican heavyweight champ Alfredo Zuany, who won by unanimous decision at Plaza de Toros in Ciudad Juarez, Chihuahua, Mexico, on November 30, 1958.
Baker hung 'em up following his loss by unanimous decision to Frankie Daniels at Palisades Rink in McKeesport, Pennsylvania, on October 20, 1959. His last win was over Waban "Tugboat" Thomas (who had a "perfect" record of 14 wins, 10 by knockout; 14 losses, 10 by knockout), kayoing him in the fourth at Memorial Stadium in Charlotte, North Carolina, on September 30, 1958.
Despite some wins, most notably over Chuvalo, Baker's record was pretty spotty after 1955. Still, he earned a crack at Rocky Marciano's title following that second win over Valdes. But, according to Marciano biographer Russell Sullivan, Rocky wanted to quit the ring because of "his creaky back, which had first given him problems early in his career and continued to loom as a potential problem." In addition, writes Sullivan, "he had attained financial security" and "knew that his considerable post-retirement prospects in business and public relations hinged at least in part on his status as 'the undefeated heavyweight champion of the world.'
A fiftieth victory would have certainly been nice, but why risk the perfect 49-0 record that would continue to create revenue? Now that he had beaten Moore [by ninth-round KO at Yankee Stadium on September 21, 1955, formally retiring on April 27, 1956], Marciano had nothing left to prove. His legacy was secure. Why put it in jeopardy?" Moreover, Rocky distrusted and detested his manager, Al Weill.
"Marciano admitted that he had built up a considerable dislike if not hatred for his manager," writes Sullivan, "and that he retired in large part to get away from him." Adds famed trainer and manager Lou Duva, a close friend of the Rock, "I think the real reason he quit — it wasn't because of his back, it was because of Al Weill." And Rocky was just tired of it all, especially the dieting. There was all that cake out there, and he wanted his share. Fair enough, but Sullivan's contention that Marciano-Baker "excited no one" is perhaps more asserted than established.
Adding insult to injury, Baker beating John Holman by unanimous decision at the Auditorium in Miami Beach on May 9, 1956, didn't get him a shot at what was then the vacant title, despite the bout being billed as an "Eliminator."
Big Bob died age 75 on April 23, 2002. According to his obituary, Baker reffed both wrestling and Golden Gloves matches, but found more regular work as a bartender, as well as a foreman for the Pennsylvania Department of Transportation. Dropping out of high school to join the Navy during World War II, Baker didn't much talk about his boxing days, according to his son, his mementos winding up "in the bottom of a box on the shelf."
The obit quotes Frank DeLeo, one of Paul Spadafora's cornermen, "He had a good left hook and a good right hand. His punch was strong," as well as former middleweight and long-time Pennsylvania State Athletic Commissioner for Western Pennsylvania, Andy DePaul, who said, "He couldn't even punch the bag in the end. He would've been the heavyweight champion of the world if he hadn't broken both of his hands."
Like Laszlo Papp and Donovan George, among many others, Baker did indeed suffer from brittle hands. "He was a fine heavyweight," continued DePaul, "No. 1 contender in the world. He fought the tough guys. He wasn't afraid of anybody." Well, it's true that The Ring ranked Baker among its Top 10 in 1950, '51, '54, '55, and '56, reaching the second spot in '55. As for his fighting tough guys and not being afraid of anybody…hell yeah.
"Pat it and shape it and mark it with 'B.'" "B" for Big Bob Baker, who did a whole lot of patting and shaping in the ring, and should be damn proud of it.
Video
Boxrec Profile

: http://boxrec.com/en/boxer/12475